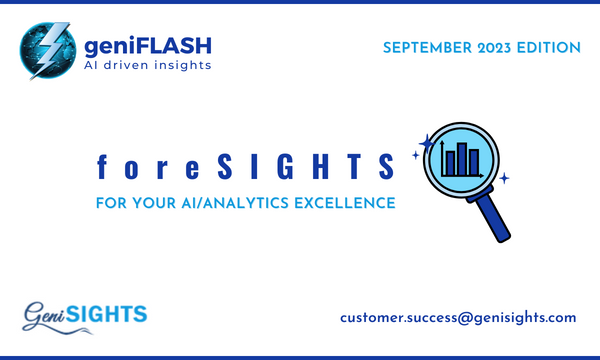 In a world full of constantly changing technology and information, this monthly newsletter is to keep you up-to-date on our latest trends that will impact your business. I hope you enjoy it!
We'd love to engage with you to provide with the content you would like to hear from us. You can suggest us the content by reaching out to us at customer.success@genisights.com. Thank you!
Best Regards,
Team geniSIGHTS
In this edition, we would like to highlight the following:
CEO Speaks
geniFLASH: Case Study
Understanding geniFLASH: What-if-Scenario
We are Hiring!
geniPUZZLE: Find the flaws!
Best Regards,
Team geniSIGHTS
A Message From The CEO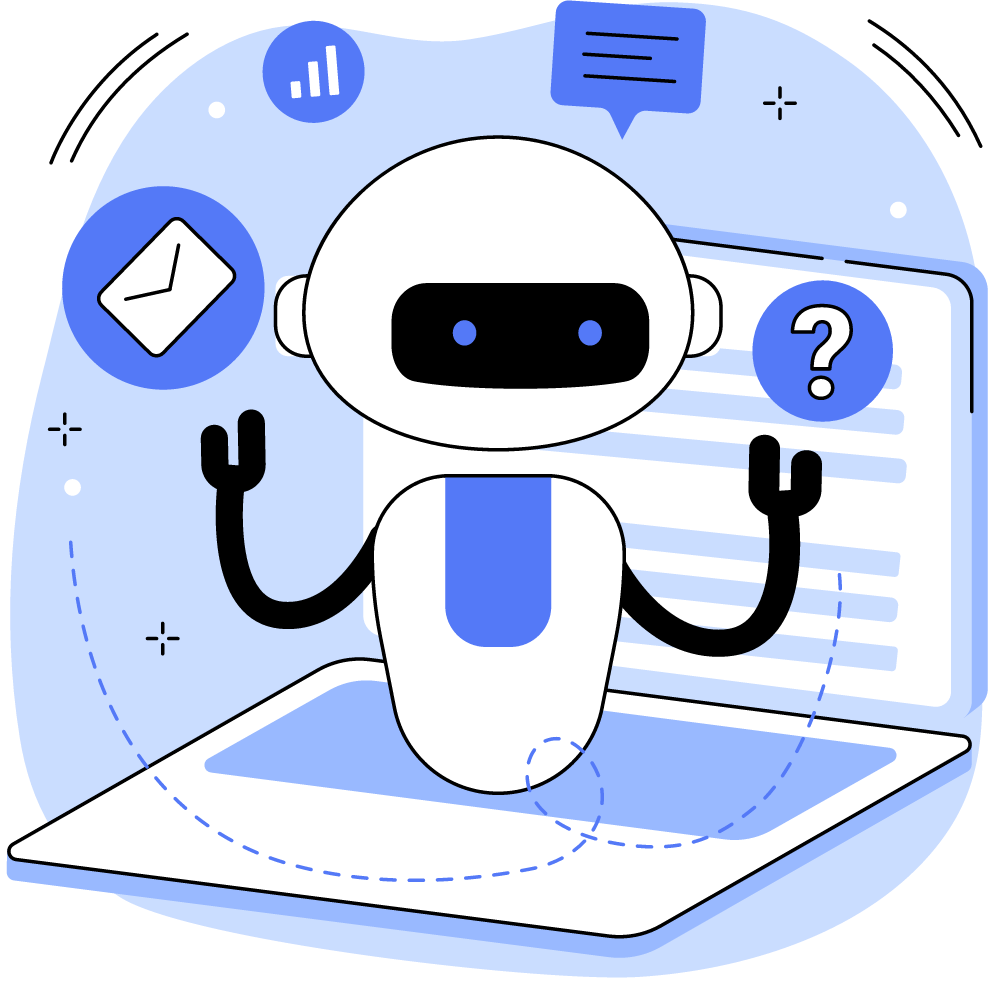 Step into the future of customer support with geniFLASH's latest upgrade – now equipped with Virtual Assistant powers! Here's how it's making things better

More Helpful Chats:
geniFLASH now helps you better by turning regular conversations into real-time actions, making your experience smoother and faster.
Feels Like Talking to a Person:
Our smart assistant, powered by geniFLASH, understands what you mean and responds in a way that's just right for you.
Understands Your questions Better:
With the new tech in geniFLASH, our assistant is super sharp at figuring out what you need, so you get the help you want without delay.
Works Well with Everything:
It's all seamless – geniFLASH and our assistant work together smoothly, making sure you get top-notch assistance whenever you need it.
geniFLASH – Case Study
geniFLASH project with Indian State Government:
The challenge was immense: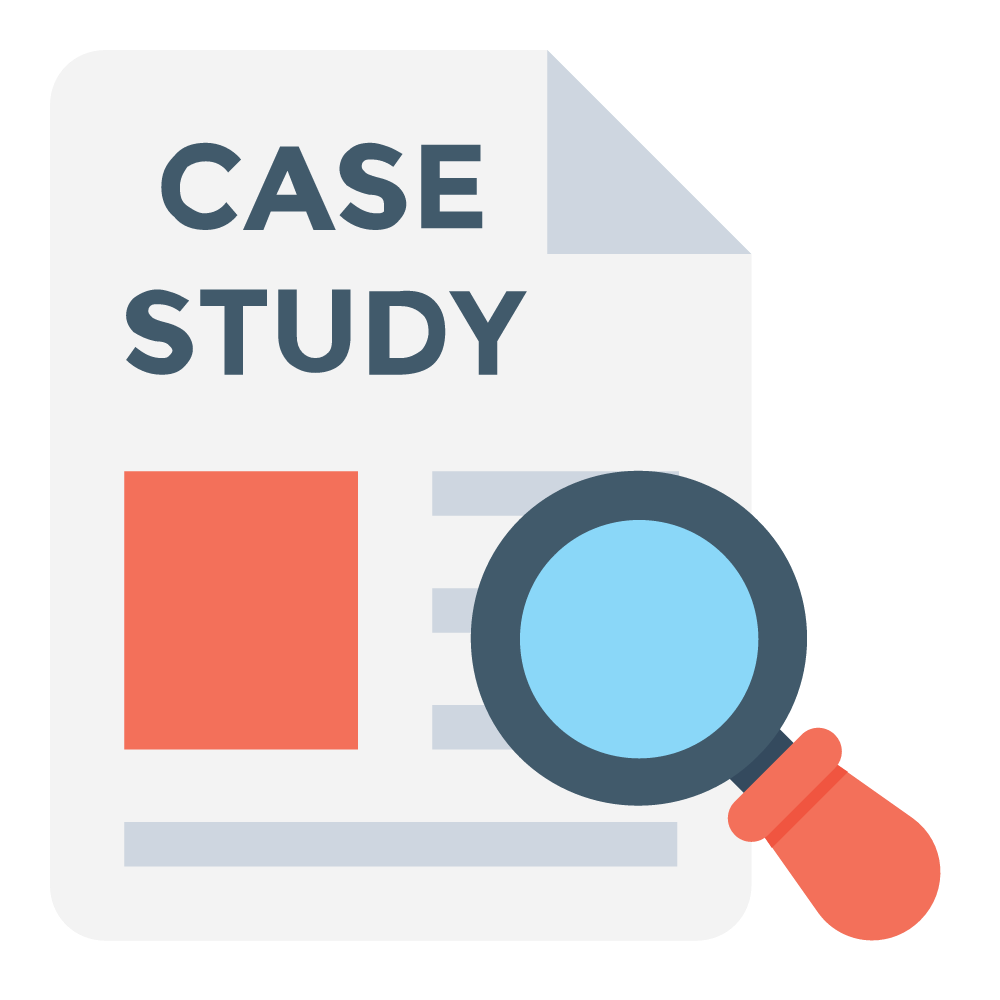 In this case study, we would like to take you through our project with a State Government agency in India, as we work together to change the lives of rural youth.
Thousands of young individuals in rural areas lacked the skills and opportunities they needed to thrive, while our government partner was struggling with the overwhelming task of managing enrollments across villages and matching candidates to suitable programs and jobs.
Enter geniFLASH,
with our customized AI assistant and groundbreaking Matchmaking Algorithm. We automated complex tasks, offered data-driven recommendations, and employed predictive analytics to match applicants with ideal training and job opportunities.
The outcome?
Government officials gained clarity, rural youth found purpose, and industries benefited from a personalized talent pipeline.
Understanding geniFLASH: What-if-Scenario
In what-if scenario feature, you can create powerful business scenarios and get insight summary and recommendations to realize profit.
Instant Scenario Testing: "geniFLASH" lets you try out different business ideas quickly. Wonder how a price change or new strategy affects profits? Test it here.
Clear Insights, Smart Suggestions: Get an easy-to-read report on scenario results. Plus, "geniFLASH" gives you smart suggestions based on the data, helping you make better choices.
Stay Ahead in Business: In a competitive world, "geniFLASH" gives you an edge. It's your tool for maximizing profits and keeping your business sharp.
Increase Profit: Don't miss out on making more money. With "geniFLASH," you can experiment, analyze, and succeed. Start boosting your profits today!
We are Hiring!
Looking for a fulfilling career in a dynamic environment? GeniFLASH has openings for Data Scientists and Sales Executives, and we want you to be a part of our innovative team.
Roles and Responsibility:

Data Scientist:
Roles and Responsibility:
Data Scientist:
Turn data into actionable insights
Improve our AI-powered platform
Develop Python and R scripts and models
Collaborate across teams
Competitive compensation awaits!
Sales Executive:
Roles and Responsibility:
Drive revenue growth
Engage with customers
Foster long-term relationships
Collaborate with cross-functional teams
Competitive compensation package
Apply now by sending your CV at customer.success@gmail.comto be part of our team! If your profile matches, our HR team will contact you soon. Thank you.
BI Dashboard Detective: Find the 6 Flaws!
Get ready for some detective work! In this month's edition, we've hidden six technical and logical flaws in a BI dashboard. Can you spot them all?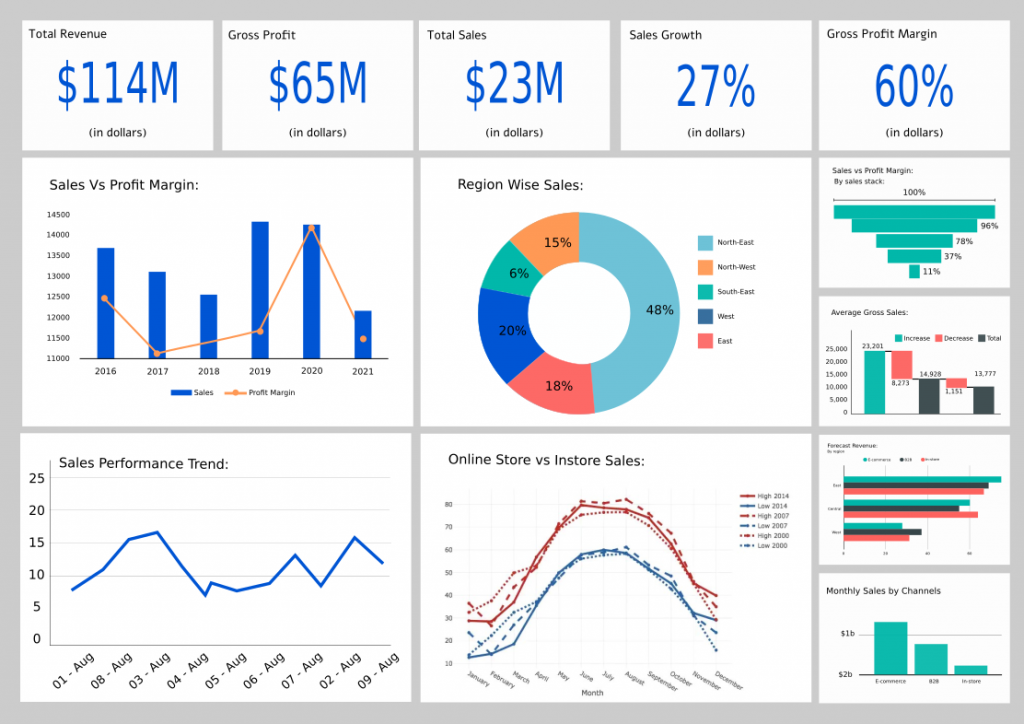 Hunt for the 6 Flaws:
Look for data errors, misleading visuals, broken links, or anything that seems off.
Think Logically: Analyze every element carefully.
Make a List: Note each flaw with its location.
Submit Your Findings: Email them to customer.success@genisights.com
Sharpen your skills and start the hunt now. Good luck, detectives!