Happy New Year! We hope that the new year brings joy, prosperity, and good health to you and your loved ones.
As we reflect on the past year, we are proud of all that we have accomplished together. We look forward to sharing with you some of the highlights of 2022 and how we plan to build on these successes in 2023.
We believe that the new year holds great promise and we are excited to continue working together to achieve our shared goals. We are confident that together, we will accomplish even more amazing things in the coming year.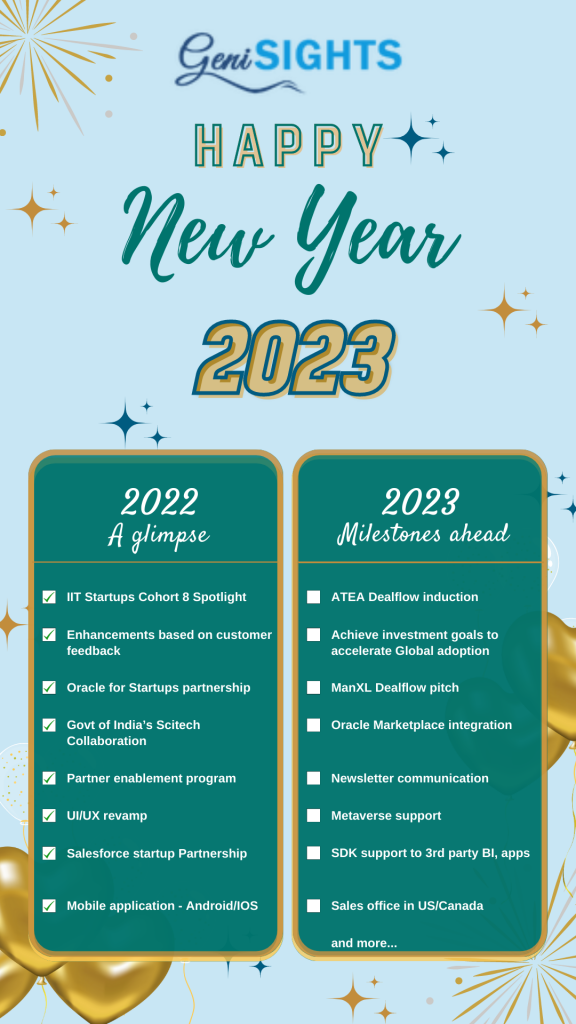 Best Wishes,
geniSIGHTS team