Joe's point of view
Large organizations have lots of tools, big teams, and huge infrastructure. Do they act fast when it comes to analytics? Let's find out.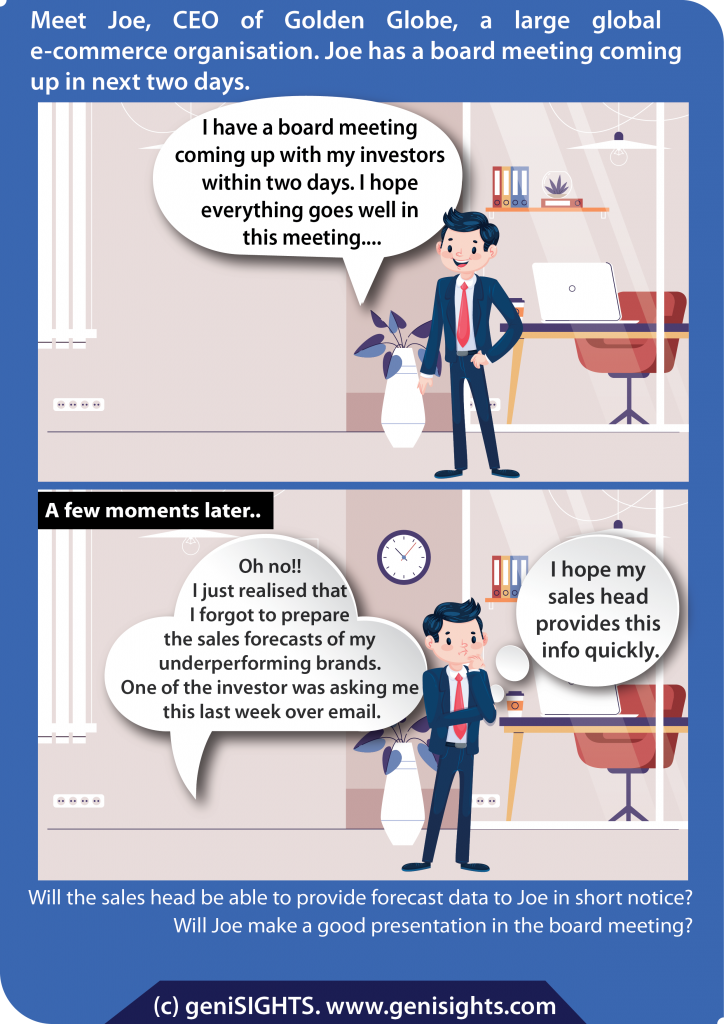 Joe transfers his stress to Micheal.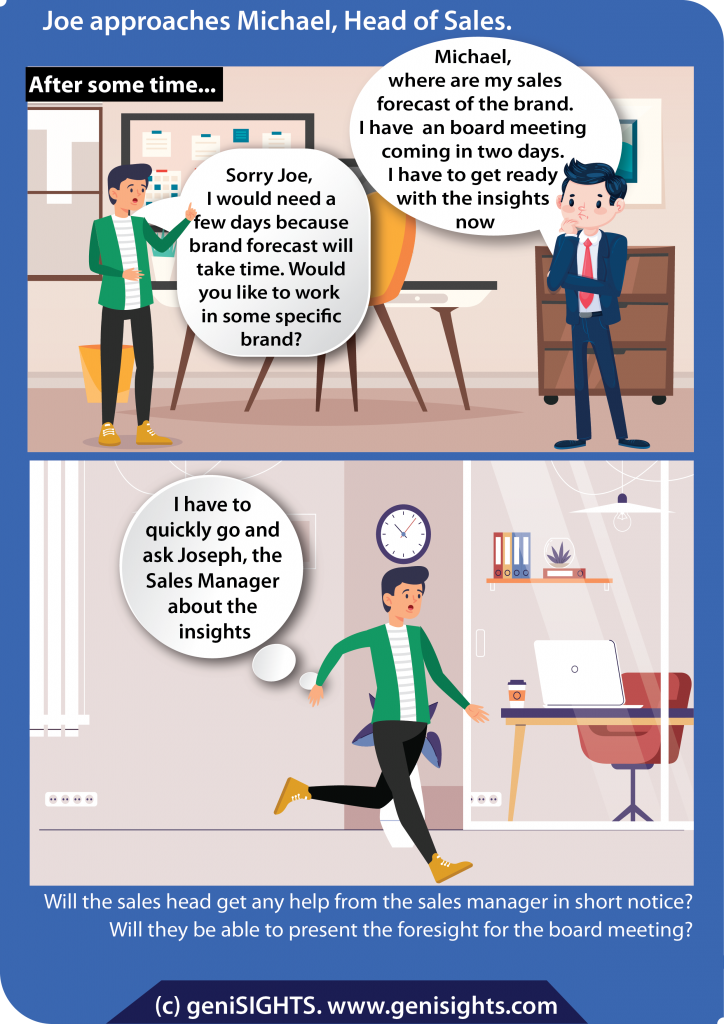 Micheal asks Joseph. Poor Joseph always gets the word in the eleventh minute!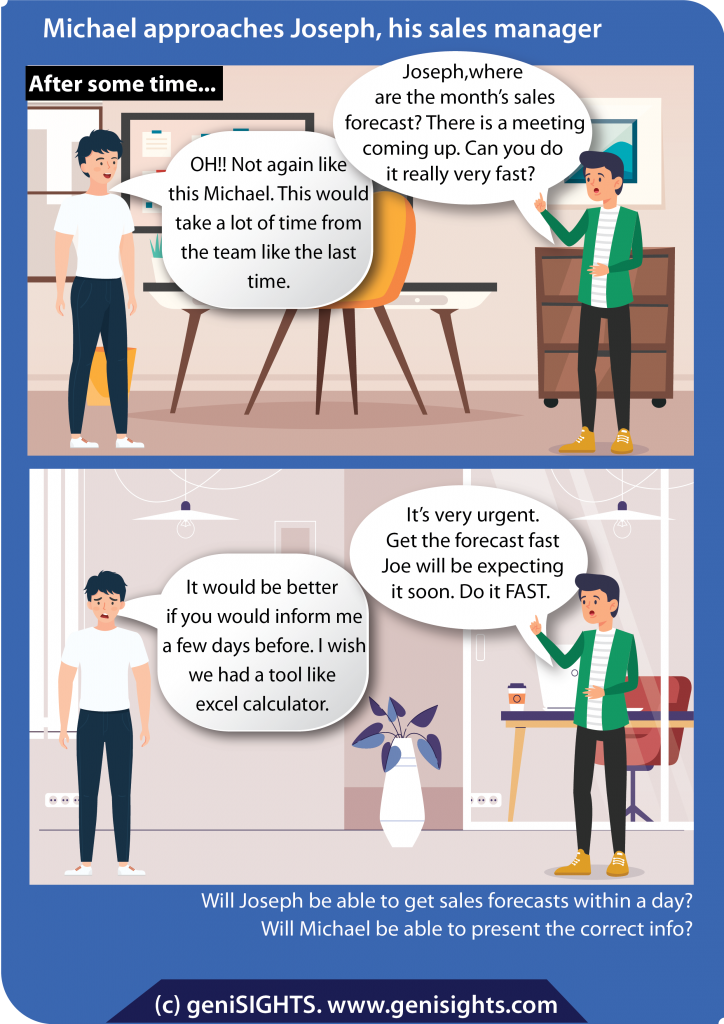 The team hopes to deliver the best in such a short span of time. Looks good to them.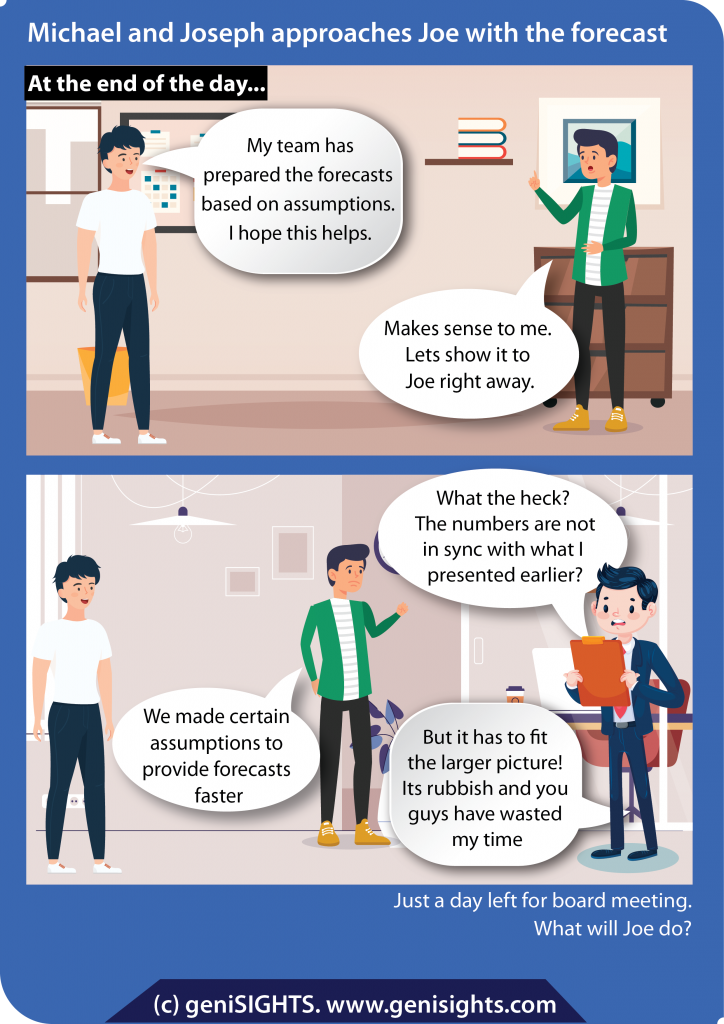 Time – the precious thing. The clock is ticking. Tik tok tik tok …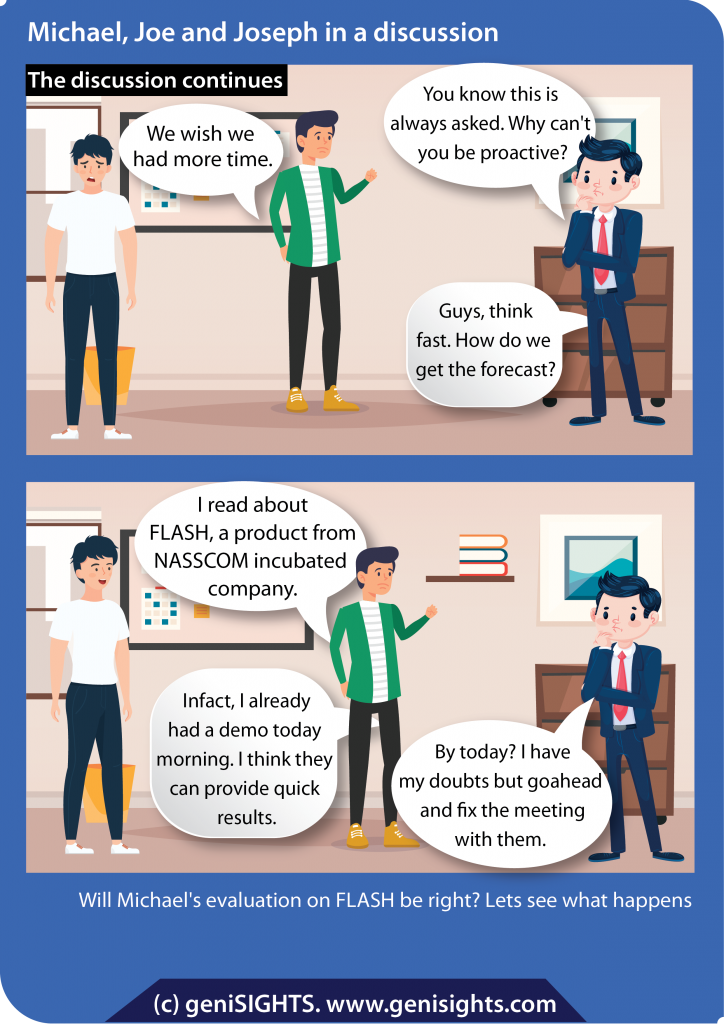 Finally a solution indeed! Before the board meeting: Joe and Michael finished the demo meeting with the FLASH team. Joe is in complete awe with FLASH's AI-driven features to generate desired insights in real-time. Joe especially liked the call for insights feature provided by FLASH in a few seconds. During the board meeting, Joe converses with FLASH to generate the insights and visuals.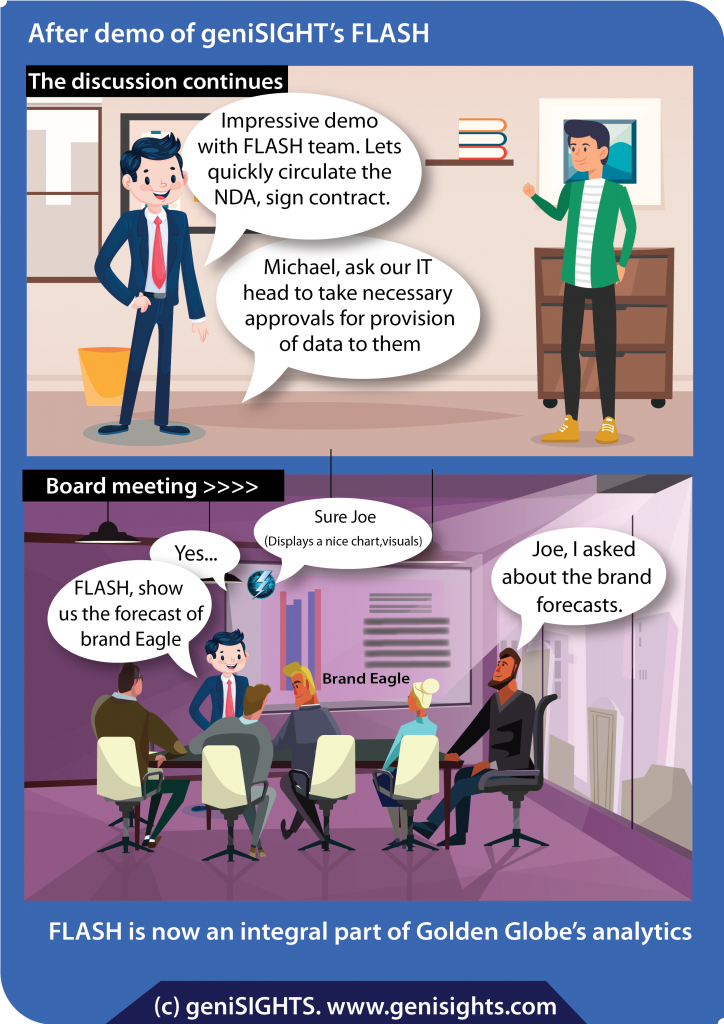 FLASH is available to all you. You can also schedule a demo with the Team FLASH to know more about FLASH capabilities. Contact the FLASH team at info@genisights.com or you can visit the website https://flash.genisights.com/