Dear Valued Readers,
Welcome to our fifth edition of foreSIGHTS newsletter for this year.
In this edition, we would like to highlight the following topics:
What's trending? Google Bard is now available in India
geniSIGHTS Updates: Breakthru Joins Forces with geniSIGHTS
Latest Updates: Celebration at the office with great enthusiasm!
geniFLASH Update: Relevant Insights in 2 Days!
Fun Corner: Uniting Minds in the Office!
Best Regards,
Team geniSIGHTS
---
What's trending? Google Bard is now available in India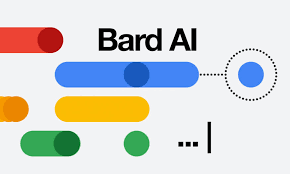 Google Bard was made available to India on May 11, 2023. Users can access the AI chatbot through bard.google.com. Follow these steps:
• Visit bard.google.com.
• Look for the 'Try Bard' option.
• Accept Google's privacy policy.
• Bard will be accessible for exploration and use.
• Google Bard is a language model chatbot developed by Google AI. It can generate text, translate languages, answer questions, and create various content types. Bard is still in development and may display inaccurate or offensive information. It has potential for education, research, and entertainment.
---
Unleashing Manufacturing Intelligence in South India: Breakthru Joins Forces with geniSIGHTS
Introduction:
Breakthru and geniSIGHTS have joined forces to transform manufacturing intelligence in South India. By combining industry expertise with geniFLASH, an AI-powered BI tool, organizations can unlock valuable insights and achieve operational excellence.
Benefits:
Enhanced operational efficiency
Improved quality control
Predictive maintenance strategies
Streamlined processes and consistent product quality
Conclusion:
Breakthru and geniSIGHTS empower South Indian manufacturing organizations to leverage data for growth and success, driving operational excellence and propelling businesses into the future.null
---
geniFLASH Update: Get Relevant Insights in 2 Days!
Exciting news! Our geniFLASH update is here to supercharge your data-driven journey with lightning-fast deployment and tailored insights.
Reduced Deployment Cycle:
Say goodbye to waiting. With our streamlined process, geniFLASH can be up and running in just 2 days, delivering powerful insights straight to your fingertips.
AI-Powered, Role-Specific Insights: We believe in personalized intelligence. Our AI algorithms analyze your data to provide hyper-relevant recommendations, specific to your roles and responsibilities.
Why choose geniFLASH?
Speedy Deployment: Start unlocking insights in just 2 days, accelerating your path to success.
Laser-Focused Recommendations: Our AI tailors insights to your unique needs, empowering impactful decision-making.
Actionable Insights: Receive clear recommendations that drive immediate action towards your goals. Your success matters to us. Get ready for a data-driven revolution
---
Latest Update: Celebration at the office with great enthusiasm!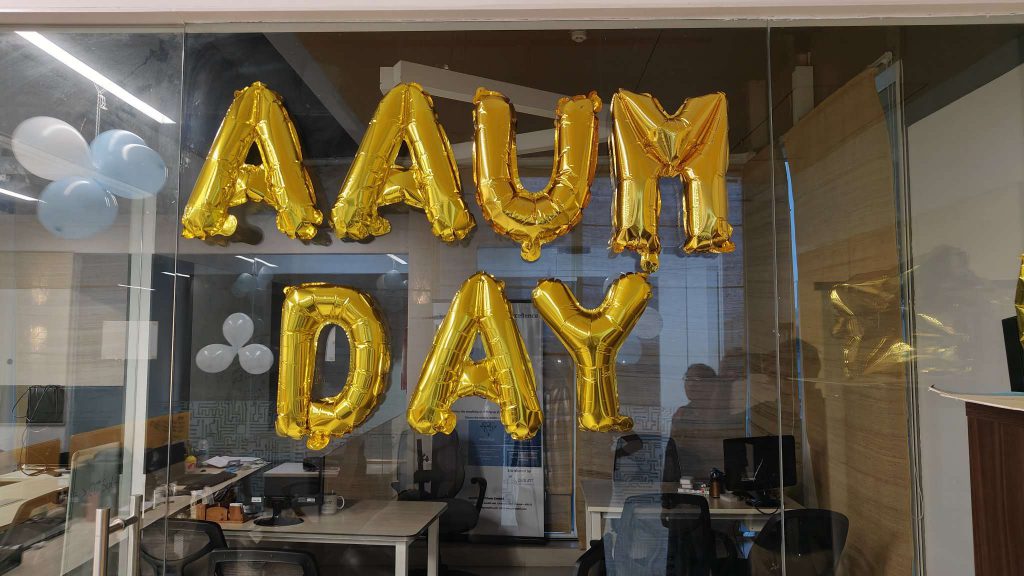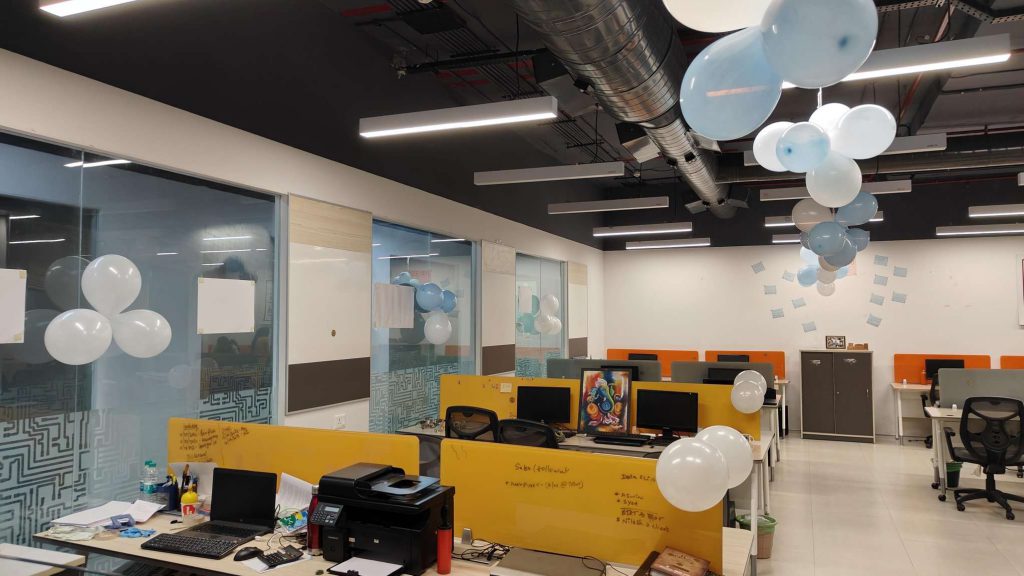 On May 19, 2023, we embarked on a day filled with camaraderie, laughter, and adventure. The highlight of the Aaum day celebration was a thrilling treasure hunt that had us all on the edge of our seats. Working in teams, we deciphered clues, solved riddles, and explored every nook and cranny of our office, creating an atmosphere of excitement and teamwork.
The day began with a delightful get-together lunch, where we indulged in delicious food and engaged in lively conversations. It was a great opportunity to connect with colleagues and foster new friendships across different departments.
As the treasure hunt unfolded, we witnessed the true spirit of collaboration and problem-solving. The enthusiasm was palpable as everyone worked together, combining their skills and knowledge to uncover hidden clues and unlock the next challenge. The shared sense of accomplishment with each solved puzzle added to the overall thrill of the event. Above are some memorable snapshots from the celebration!
---
Fun Corner: Uniting Minds in the Office!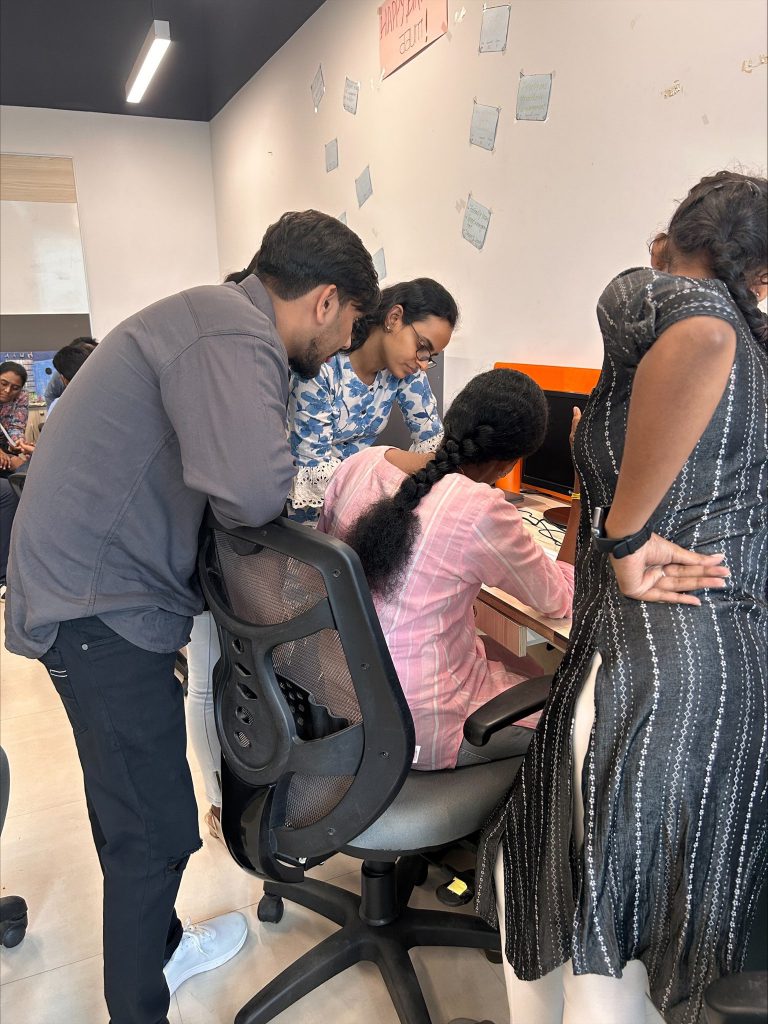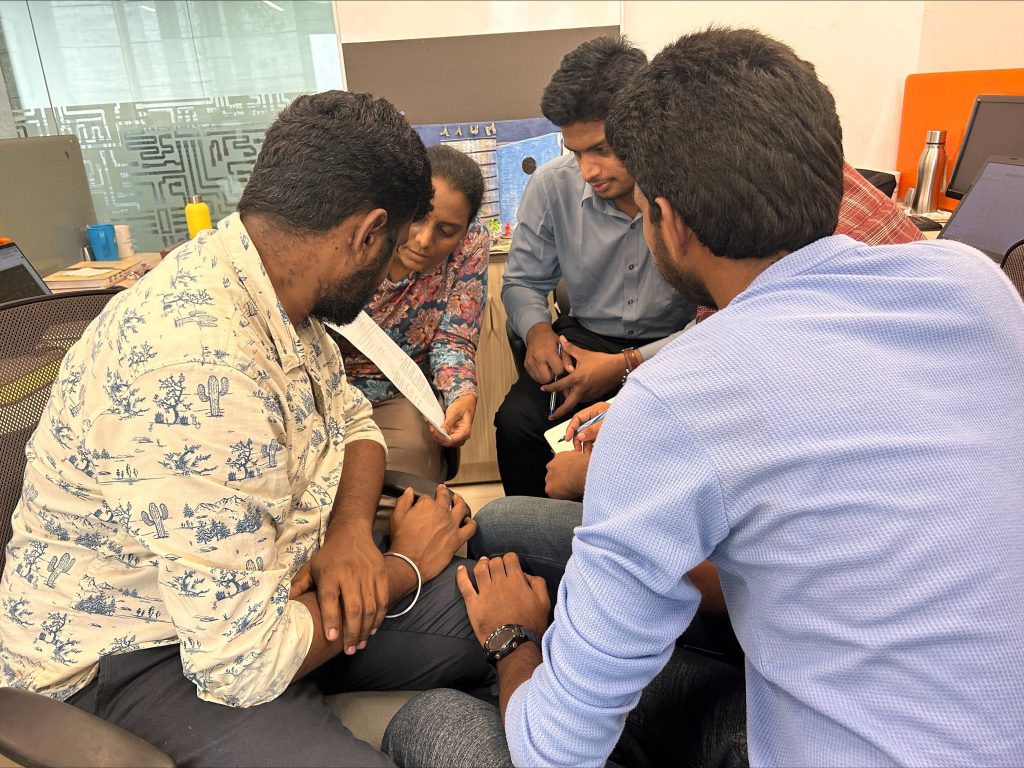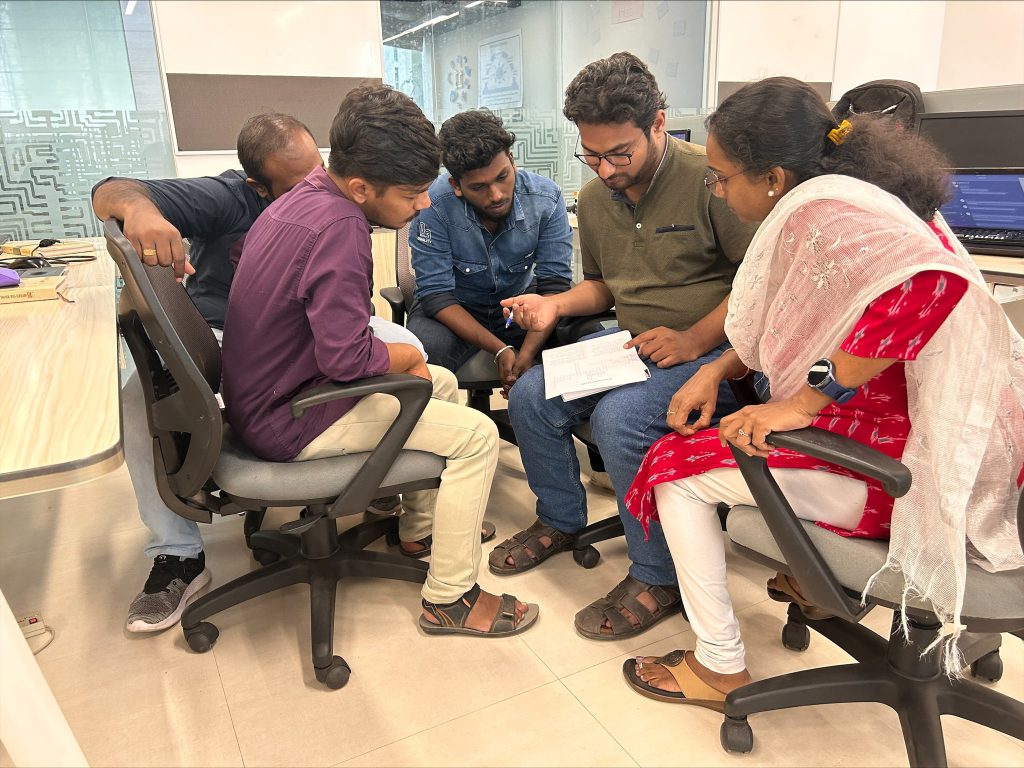 Our team had a blast on May 6th, participating in an exhilarating crossword puzzle game. Check out these snapshots of our talented and enthusiastic team putting their problem-solving skills to the test.
Stay tuned for more exciting activities as we continue to strengthen our teamwork and collaboration. The adventure continues, and our team can't wait to tackle new challenges together!
---