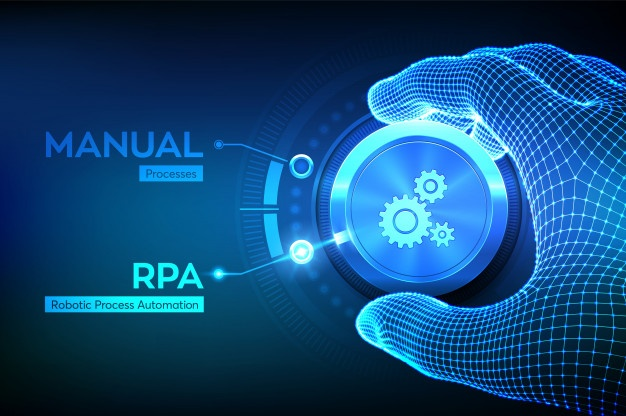 How automation can help you to run your business BETTER?
"Automation" or "automatic control" is a technology by which a process or procedure is performed with minimal or no humane assistance. Automation covers applications ranging from an electric fuse to a self-driving car, but massive usage of automation can be seen in traditional manual systems like customer care, IT support, or other mundane/repetitive work.
Automation can handle analytics reporting, ticket handling, scoring leads, shooting mails, and publishing on social media channels.
For implementing automation in business it will require a standardization of business processes and a bit of human intervention for setting up the whole process. Business must smartly choose the area and tasks which can be automated. Once this automation set-up is done it can benefit the organization in the following ways:
Meet market demands: Automation gives you the power to meet market demands and agility to handle changes in changing market conditions. You don't have to hire more employees to handle fluctuation in customer demand, order volume, manage inventory, process orders, and payments.
Increase marketing ROI: It helps you retain leads more efficiently by quickly responding to a query(email or chat), automate a mail for a new customer pitch based on customer behavior, follow -up with connections, transfer a contact form from business card to a CRM tool, etc

Social media posts: We can save a lot of time in digital marketing on social media, highlight your business by scheduling posts, manage multiple social media accounts and boost your feeds, posts, and blogs using social media automation. You can now attend to queries on your handles and respond to prospective customers with information without error.  
What's more! Never miss birthdays of your followers and social media friends, you can also send birthday messages to your contact lists.
Computer backups: Always stay safe with all your data backed-up. With automation, you can schedule computer backups automatically. This way you will never forget to backup and lose valuable data. You can also back up the types and volume of inquiry received over a period of time to study how the mood of customers changes in a specific season or festive season.

Error-free operation: The automation process eliminates mistakes. Sometimes these mistakes can be very expensive and can lead to false analytics and poor decision making. You get high precision in your operations.
40% of large businesses automate at least one business process, while 25% of small business owners report using automation. According to MARKETSANDMARKETS, the global digital process automation market is projected to grow from USD 6.77 billion in 2018 to USD 12.61 billion by 2023, at a CAGR of 13.3% from 2018 to 2023.
Automation is capable of going well beyond to enhance your customers' experience by performing day by day repetitive undertakings. Automation can widely be utilized for meeting short-term profit demands. It can majorly help companies cut down human asset-related costs: low human mistake, comparatively less inefficient working hours, decreased training costs, negligible odds of hands-on wounds, and so on. But the advantages stretch out past improving financial wellbeing. According to Deloitte, "the adoption of automation in organizations is expected to increase to 72% in the next two years. And the organizations that have already adopted automation expected to significantly increase their investment in automation throughout the following 3 years. If this proceeds at its current level, RPA will have accomplished near-universal adoption within the next 5 years".
There is more to applications of automation past performing the physical tasks. It's equipped for handling big data both structured and unstructured data right from its ingestion to developing meaningful intelligent insights for actionable decision-making. Automation can upgrade profitability and improve work processes in all cases at organizations all things considered.
If you are a business owner or decision-maker looking to run business faster and better, automation is the answer, allowing repetitive tasks to be performed with ease. It increases marketing ROI by improving the lead generation process but also enhances customer support. Advanced AI systems are capable of merging the benefits of automation by gathering data and using it to streamline processes and ensure you don't lose critical data by creating automated backups.
As an AI company, we have automated several processes and clearly reaping the benefits of informed decision making as a result of this process. Are you thinking about adding automation to your business? Want to know how automation can fuel your growth, write to us @ info@genisights.com