Organizations have lots of data, reports, and insightful dashboards but are they actionable? How easy for the organization to leverage insights from Dashboards?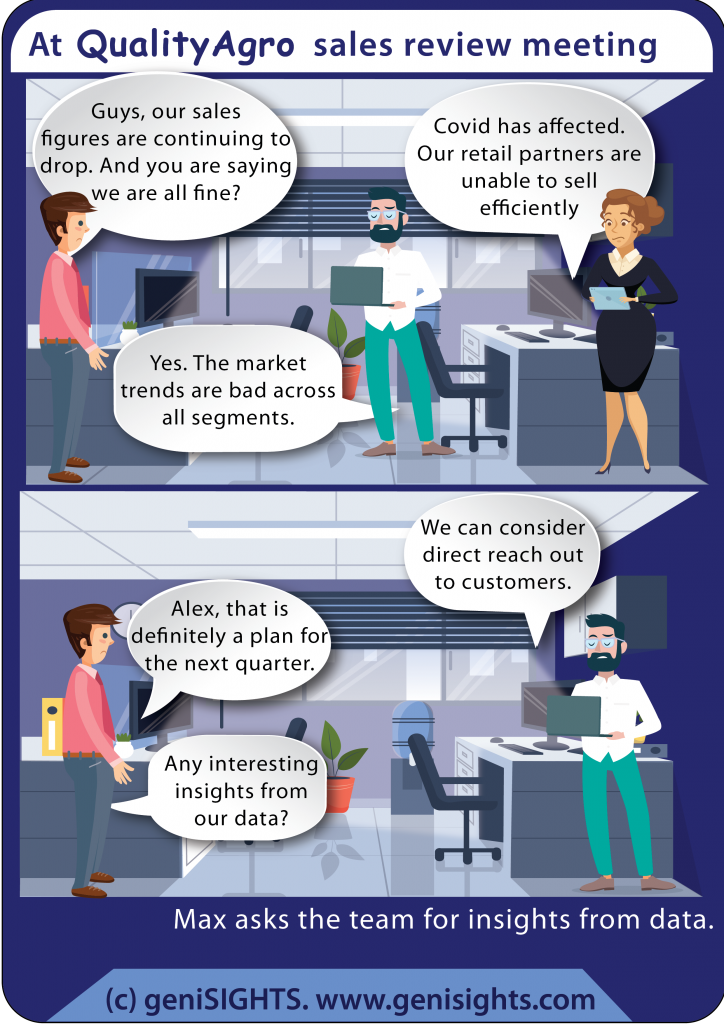 Max is disappointed with the insights provided by Julie. Alex said he will talk to the Dashview team to build the reports quickly.
The Dashview needs 2 more days to build the reports.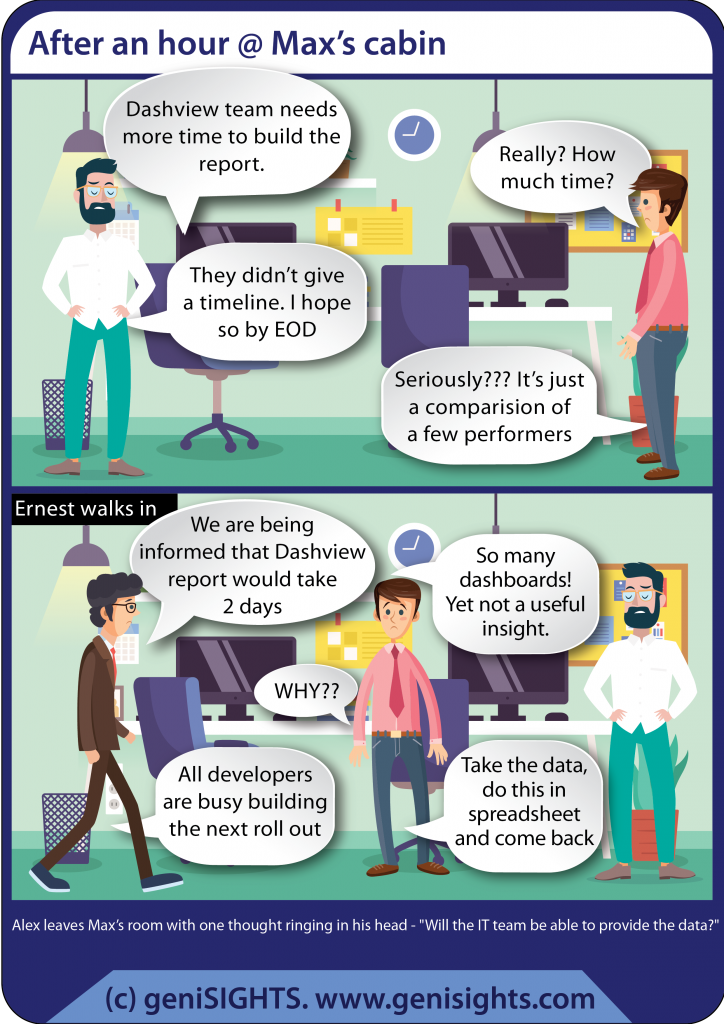 Alex volunteers to fix the meeting with the FLASH team the next day.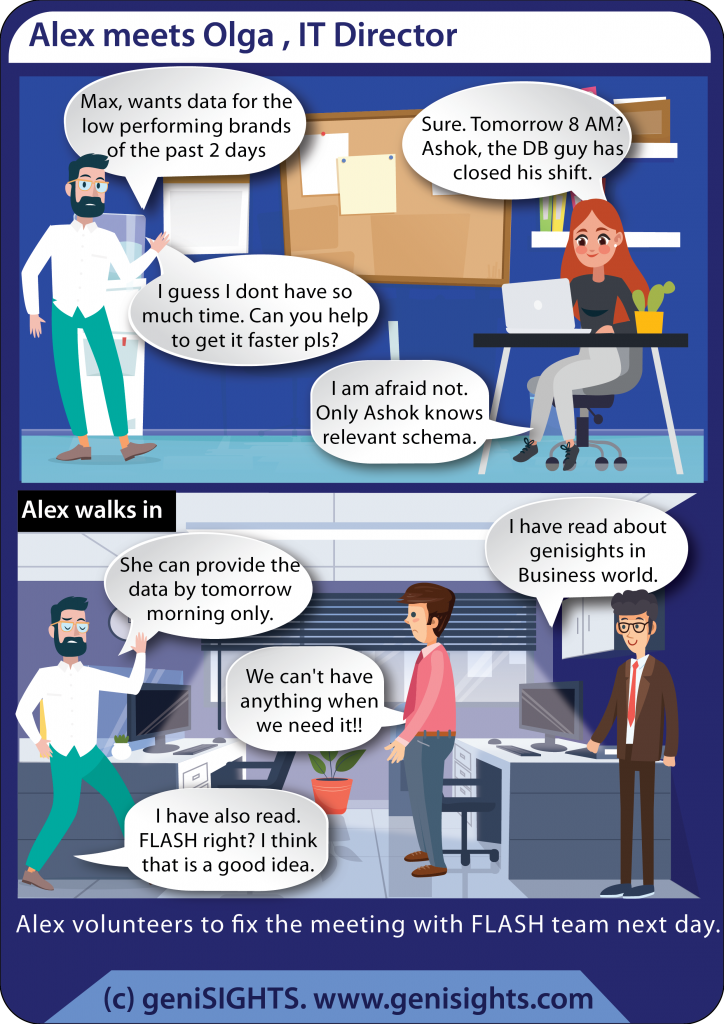 Team FLASH demonstrated FLASH to Max and his team. Max was stunned to see that FLASH not only generated the insights quickly but the insights are real-time insights.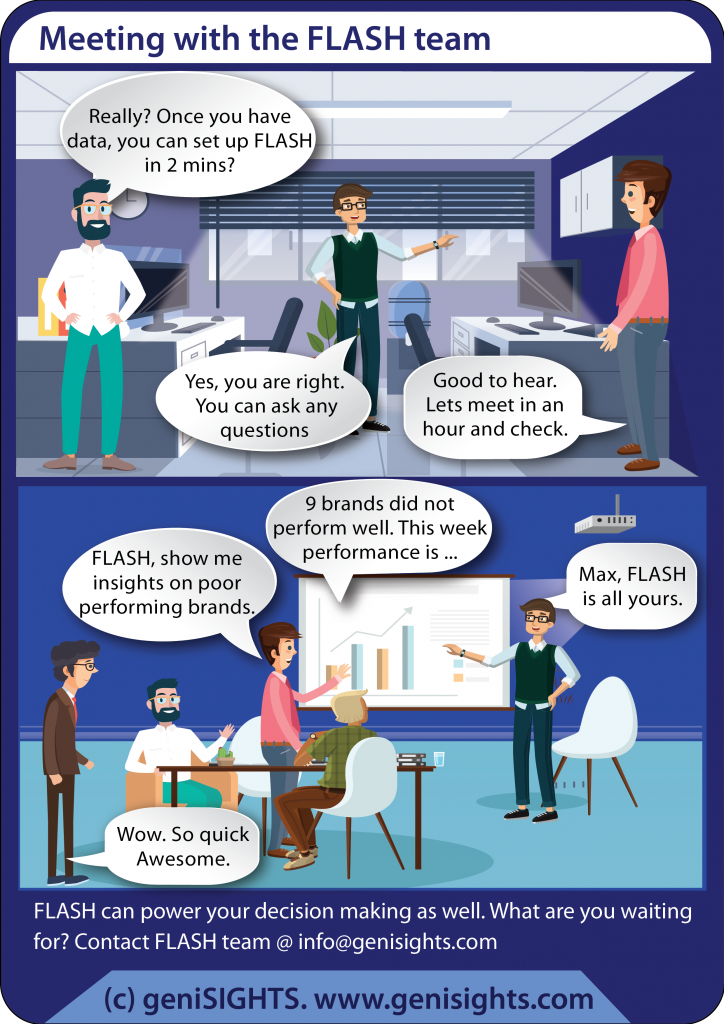 FLASH can power your decision making as well. What are you waiting for? Contact the FLASH team @ info@genisights.com or visit the website https://flash.genisights.com/